The verdict is in: the new American First Lady, Michelle Obama, has chosen to break the stylistic establishment of the White House. Indeed, it has shunned the traditional colors – red, blue or white – and chose their bold yellow iridescent set designed by the very talented designer Isabel Toledo…
That which forms the sculptor and illustrator Ruben Toledo a particularly respected torque artistically and who continues to remain on the sidelines conventional workings of the fashion world is likely to see its backlog upset after Obamien plebiscite. Indeed, while all the designers – Armani Calvin Klein via Karl Lagerfeld – had hoped to offer a masterful spotlight dressing Michelle Obama, the latter preferred their confidential stylist, embodying a certain break from his first with the new president.
Although three quarters of fashionistas have discovered for the first time the work of Isabel Toledo on 20 January 2009, it's been over 20 years that the designer imposes his vision stylistic avant-garde through his eponymous label …
Isabel was born in 1961 in Cuba. Very young, she feels the need to express his creativity. So after her nanny he has learned to sew (at the age of eight years), Isabel no longer drops the needle, quickly acquiring a true mastery of sewing allowing it to develop the most unusual outfits. His family later moved to New Jersey where Isabel met her future husband, Ruben. Released their vision of the world of fashion and their unbridled creativity tied almost instantly these two soul mates.
Subsequently, Isabel decides to continue her studies in New York, where she studied at the Fashion Institute of Technology and Parsons School to study painting, ceramics and design. Thanks to the different lessons – both technical and cultural – that are provided there, it refines its concept, its desires, and ends in 1985 (one year after marrying Ruben) by launching his own label. She combines her love for Madeleine Vionnet, influences US (where fashion is thinking primarily in terms of comfort) and its Cuban roots where elegance is paramount.
Constantly trying to think of fashion other than his contemporaries and influenced by her husband's sculpture work, Isabel addresses the clothes as an architect develops its plans. She studied composition of materials and the arrangement of tissue component fibers, in order to play on their respective properties. It thus uses a fluid jersey for the top and a heavier fabric for the bottom, allowing the dress to marry the body differently.
It also draws on traditional architecture in particular implementing the design of a column on which a sheath composed of tissue, loses rigidity while maintaining the strength of a linear style. Isabel Toledo gives birth to the "fluid architecture", which is to take the techniques used in the building and apply them to the fabric universe. This allows him to compose flexible clothes, the novel fell, flattering silhouette and colored by a certain poetry.
His work has beautiful seduce critics and delight customers, this love of free expression hardly stand being confined to the bi-annual schedule of collections presentation. It therefore decided not to consider it (the risk of isolating), granting itself the right to disclose his work whenever he wants. Finally, far from eliminating the eyes of the media, this initiative will strengthen its status stylist unconventional, avant-garde and unique.
She also received the 2005 Cooper-Hewitt Design Award, a national award electing the best stylist of the year. Attention then crystallizes around her, including Anne Klein bringing to offer to take the artistic direction of his house. Despite being refractory to the concept of trends and being hopelessly attracted to the timeless beauty, Isabel Toledo accepts laying down a goal to achieve these concepts mingle him to pretend antagonists priori.
However, even if the fall / winter collection 2007 was clearly a success, both women choose to leave a few months later. This does not affect Isabel Toledo, who continues to feed the high-end market for its deliciously feminine creations, while playing the role of muse to her husband, who has become in recent years a highly popular fashion illustrator.
Yet in 2008, what was not his surprise when she learns that the potential future First Lady chose to wear one of her dresses at Calvin Klein Vogue Fundraiser … Having ascertained, Isabel Toledo discovers that Mrs. Obama has bought several of his creations and seems keen on his work. A feeling of immense satisfaction invades the then Michelle Obama fell for his clothing shop, ultimate reward for a designer.
Subsequently, she imagines – like many of his colleagues – an outfit that will capture the First Lady at the inauguration of her husband. Again, she won the set: it's a whole gold brocade that Michelle Obama will. The designer appears to have wanted it radiates like the sun and can charm the audience. Challenge won half … Indeed, just hours after the appearance of Michelle Obama, public opinion was split in two, between those who loved her dress and those judging his unfortunate choice.
Anyway, Isabel Toledo won that coveted all eagerly, giving his name and his creations unprecedented visibility. Furthermore, 2009 appears to be definitely the year of creativity: from June, the Fashion Institute of Technology in New York will dedicate a retrospective effect in…
Gallery
A conversation with Ruben & Isabel Toledo
Source: www.youtube.com
BLANCA ISABEL ALVAREZ DE TOLEDO VS. NEQUI GALOTTI DE MITRE …
Source: www.loveartnotpeople.org
Gods and Foolish Grandeur: Queen Isabel II of Spain and …
Source: godsandfoolishgrandeur.blogspot.com
File:Hospital Real de Santiago de Compostela. Portada.jpg …
Source: commons.wikimedia.org
MAC Pink Plaid and Chatterbox Lipstick Review & Swatches
Source: www.hellojaa.com
La orla de 4º de francés del curso 2012-2013. Escuela …
Source: platea.pntic.mec.es
El desfile de los horrores del 80 cumpleaños del Nobel
Source: www.elespanol.com
Torreón del castillo de Arroyomolinos (Madrid …
Source: planesconhijos.com
Mariana Treviño | Club de Cuervos Wiki
Source: es.cuervos.wikia.com
Cómo funciona el teleférico de Cabárceno
Source: planesconhijos.com
Navidad en el Parque de Atracciones de Madrid, 2016-2017
Source: planesconhijos.com
Ruta Indiana por la zona de Llanes, en Asturias
Source: planesconhijos.com
Parque Nacional de Cabañeros – Castilla la Mancha
Source: www.easyviajar.com
facultad y graduacion 008
Source: www.uv.mx
Puerta del Sol, curiosidades de la ciudad viva
Source: cosasdelosmadriles.blogspot.com
Excursiones, visitas guiadas y actividades en Málaga …

Source: www.civitatis.com
A ImportâNcia Da Atividade FíSica Para A SaúDe
Source: pt.slideshare.net
BLANCA ISABEL ALVAREZ DE TOLEDO VS. NEQUI GALOTTI DE MITRE …
Source: www.loveartnotpeople.org
La orla de 4º de francés del curso 2012-2013. Escuela …
Source: platea.pntic.mec.es
Isabel Preysler y Mario Vargas Llosa, descubrimos sus …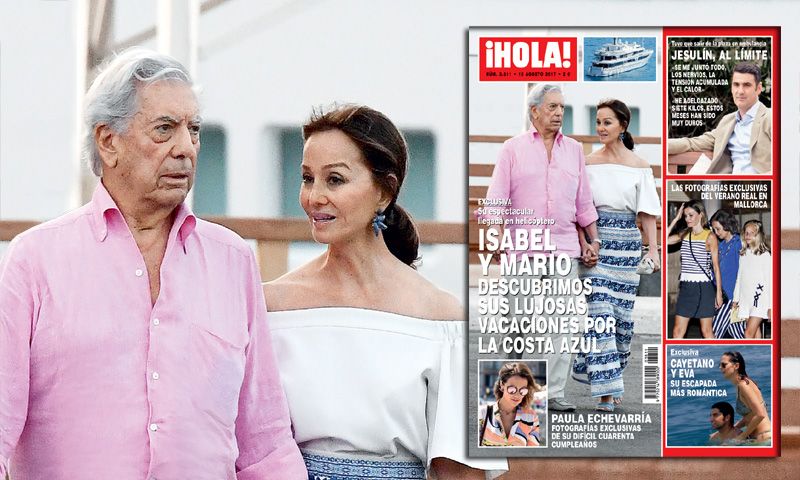 Source: www.hola.com